I'm Adrian.
A Full Stack Developer & SEO Making the Web a Better Place.
An ambitious IT passionate and web developer with a strong technical background. I love designing functional and attractive websites for big companies or small businesses with visitor's needs and usability in mind all the time.
Get a Free Quote
My Portfolio
SEO & Web Design
My main focus in designing a website or an application is to help my client look more professional, build a 'corporate image' through well defined branding, logo, and to make it stand-out through sharp, efficient and well-applied content strategy.
Website Design
The apps and websites I build are always:
Mobile friendly – responsive design.
Fast loading – above 96% speed mark.
High Converting – being fast and accessible on any device.
User friendly – simple, thoughtful design.
 A fast and user-friendly website can convert more than 40% of its visitors than a normal one.
Branding & Logo
As I am leaving my signature on what I am doing, I am always focusing on my clients' image online.
This is why I prefer to also work the branding on all channels – such as press, media, social media and more. Logo choice and design are also very important in this whole process of branding along colours, certain shapes and – trust me – a lot more!
Content Strategy
Content is king – or it should be, if you want your spot online. For me, one thing is sure: content is as much as important as any other aspect when creating an app or a website. Well balanced content, the right amount of keywords, synonyms and targeted writing are the best way to succeed online. Most of the websites I made are still ranking #1 in search engines – even after many years of only doing regular maintenance and minor changes – and this can only benefit my customers.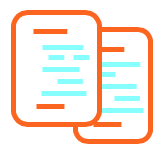 Web Development
When it comes to applications or websites development, I am mainly focusing on the speed, security and reliability. An app need to do what it is intended to do, and it has to do it fast and secure. And to be always accessible and working properly.
Built From Scratch
One of the things I learned all these years of coding is that apps and websites are all different. Whilst many frameworks are available, some may not be the best choice for an app – or not fully suitable. So, building from scratch might be the best approach sometimes – which I highly recommend!…
Anyway, this is why I created my own starting framework and trust me, all websites build on this are going over the 96% speed mark, whilst most other websites are struggling to reach 40%!
Such an example is available here: Google Site Speed Check
Choose a Premade Template
If you like a premade template, no problem. Anyway, whilst I would still advise you to build what you like from scratch, avoiding any unnecessary code and content, I am OK with this and I have respect for your choice.
Any template can be adjusted in such a way to maximise the benefits of your online presence.
Maintenance & Updates
Maintenance and backup are very important and I can regularly review your website, create backups and do all necessary updates.
Regarding content updates, I am also offering easy to use content management systems (CMS) to all my clients as part of the contract.
The CMS is very easy to use: click and edit – and most of my customers are happy to do minor changes to the content themselves.
Define
Identify the purpose, main goals and your target audience before moving any further.
Planning & Design
Sitemap and viewframe creation. Page layouts, review and approval.

Refine
Eliminating all unnecessary content, code snippets, or building blocks.

Build
Coding the application, review and launch. Opinion monitoring and updating.
Website Redesign
Big Data Analytics Website Redesign
Allot Ltd is enabling pharmaceutical and biotech companies commercialise their drugs through big data analysis and strategy developments to move into new markets.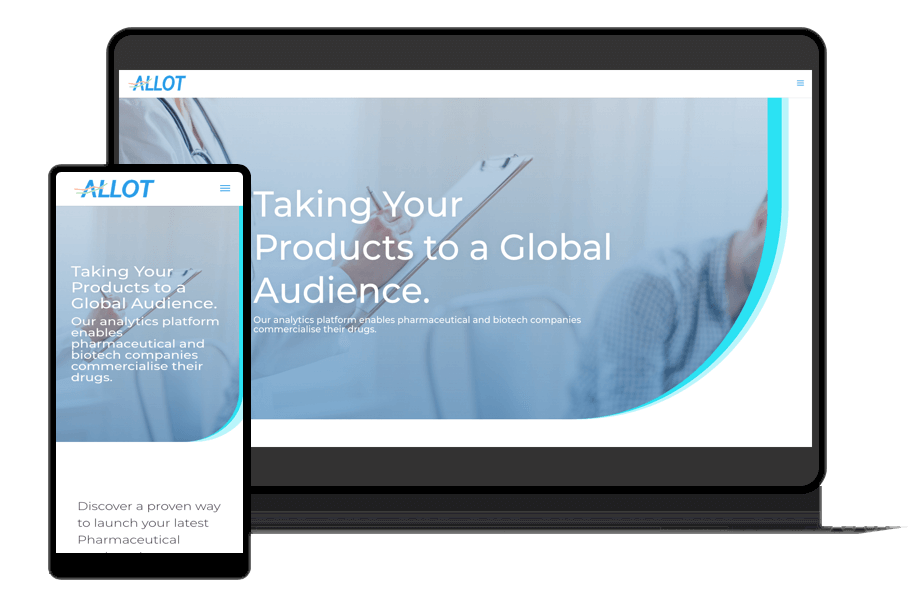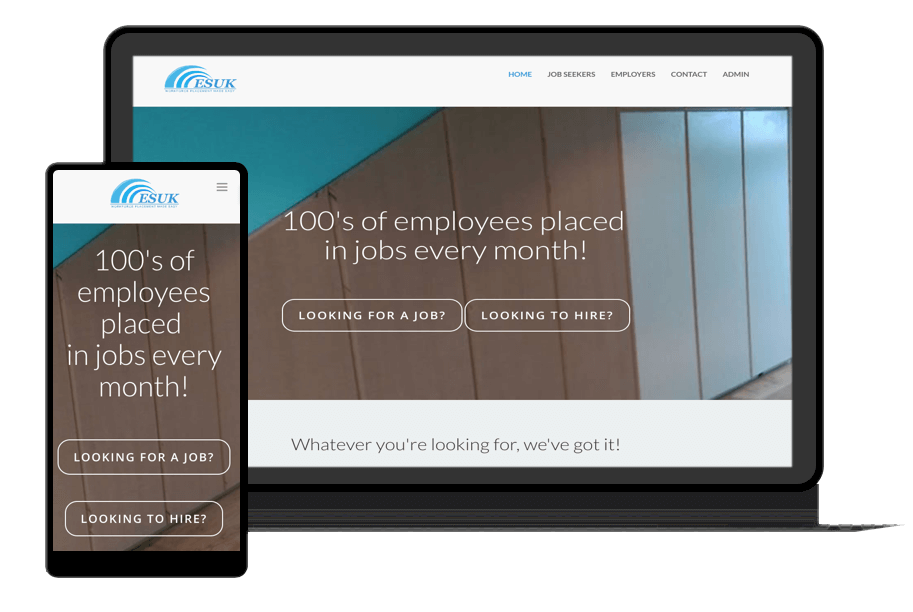 Website Development
Elegant Job Recruiters Website Architecture
ESUK Ltd is a workforce supplier and construction company in the same time with around 200 people working through or for the company. With a joined ordeal of 40 years in the business ESUK has an abundance of information in how to oversee for achievement in major Civil Building Projects.
Website Design
Digital Consulting Agency Website Design
DGI Services provides GDPR compliance and consulting services for small companies and business owners helping them to increase and safeguard their online presence. Services offered by DGI include web design, local SEO, web hosting, online reputation, GDPR compliance and video commercials.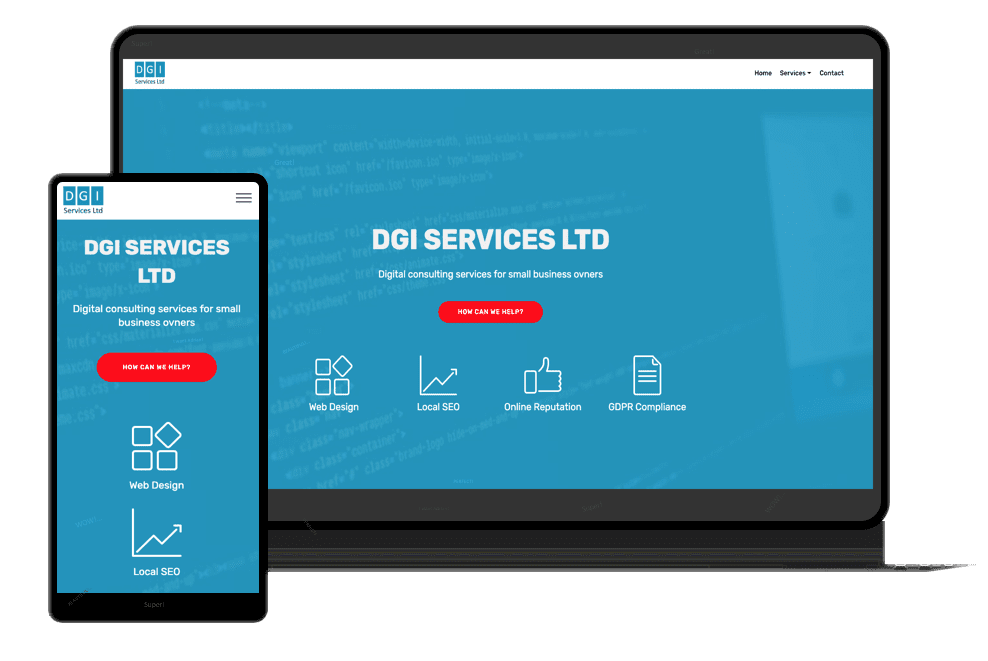 Hello! I'm Adrian. I've Been Building Websites since 2007
I am a very organised person, open and pro active, and a good team player. I have excellent communication skills, I make friends instantly and I adapt to each situation. I am very perfectionist and extremely demanding with myself and the others. I am very active and very dedicated when it comes to my goals!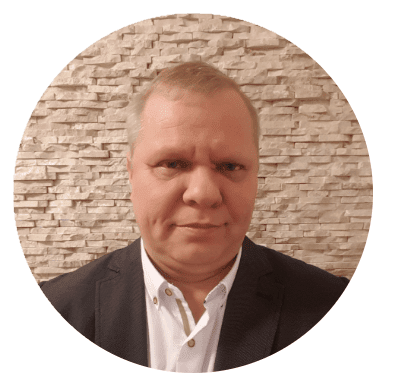 Experience
WEB DEVELOPMENT / SEO
Essex Testing Centre – Square Mile Employment
Websites – first page on search engines
WEB DATA EXTRACTION
Galliford Try – 275KV Substation, St. John's Wood
A new environmental friendly Competency Role Matrix
DATA DRIVEN REPORTING
Galliford Try – Olympic Park
A new efficient queryable ticketing system – reporting / alerting
Education
SOFTWARE ENGINEERING AND BUSINESS MANAGEMENT
Open University –  since 2012

PHILOSOPHY AND JOURNALISM UNIVERSITY


Understanding things from a different angle… 1992 -1996

MATHEMATICS AND PHYSICS DIPLOMA


Sweet high school times… 1985 -1988
CERTIFICATES
CP-430 CSS Certificate Refresher
CS-599 NCSA Webmaster Certificate
CP-420 JavaScript Certificate
CP-470 PHP Certificate
CS-396 Office 2007 Certificate
CP-400 HTML 4.0 Certificate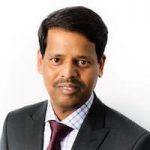 "Adrian was more supportive and quicker than anyone could expect. Our biggest concern before hiring Adrian to redesign our website was the deadline, as we had to launch our new website in a very short period of time within a budget. Adrian helped us a lot to overcome this. He delivered the website as promised and really met our expectations. Also, the website is fast, nice looking and very easy to edit right from the front-end once logged in. A favourite part in the process was the support, as Adrian proved very keen to observe all requirements and make the necessary adjustments – sometimes within really short notice."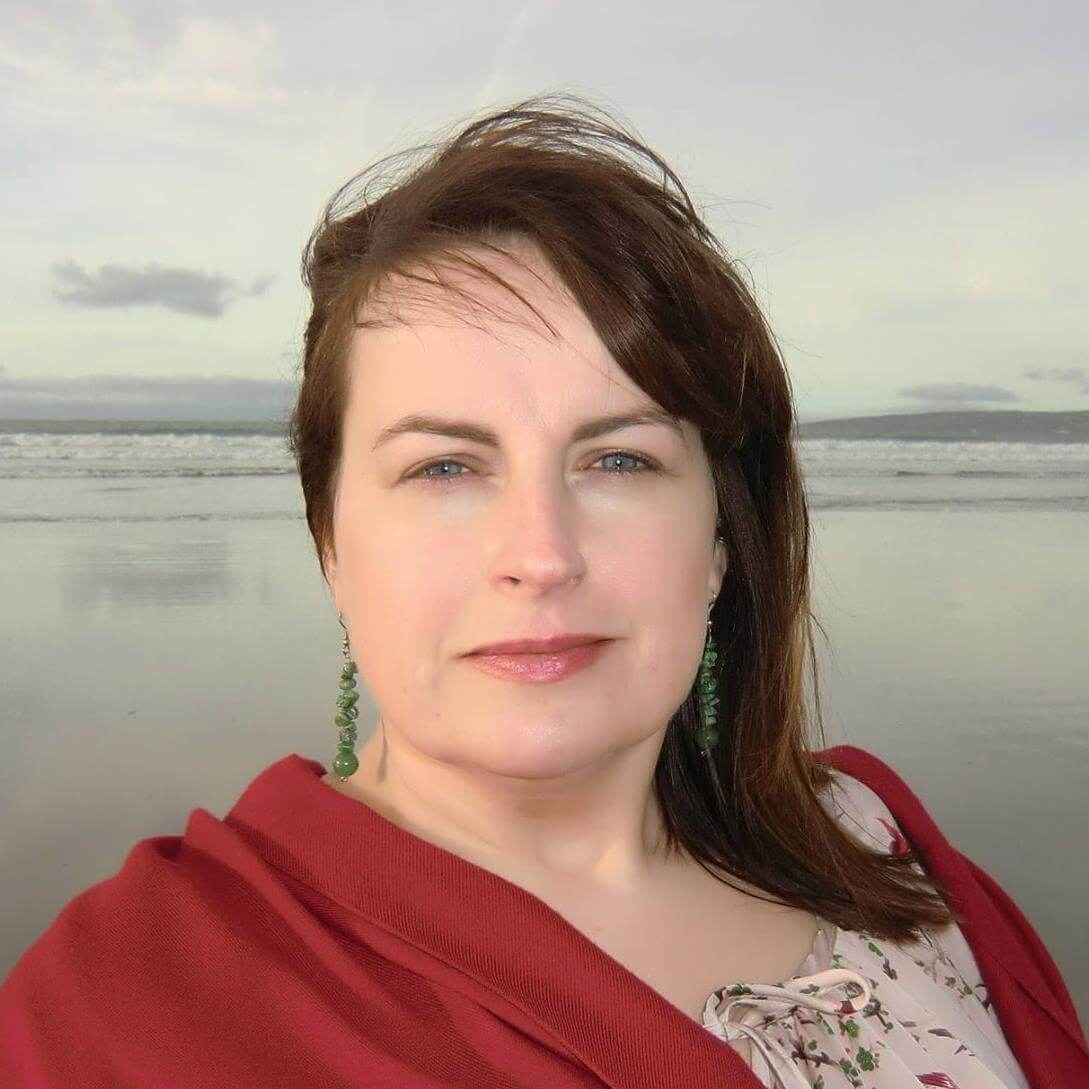 "Adrian is very much helpful, it was very much a good experience working with him, I can't tell in words how much he helped me. I am not very technical, and I expressed my fears to Adrian, who made the whole process a breeze. He made few different designs first, all related to psychotherapy, and I decided which one to keep and develop. Then, things were really simple as Adrian took care of everything in terms of planning my website, hosting and all other technical aspects, such as server, security and publishing. I would definitely recommend Adrian to anyone looking for a reliable, fast and honest website designer."
"I highly recommend Adrian as web developer. Working with Adrian is very straight forward, and I appreciate this a lot. He listened and understood our requirements – a web platform with the ability to manage both the clients and employees from different countries and continents. Also, clients and workers being able to manage their orders, invoices, payslips and correspondence by the case from their accounts. Because my company is supplying workforce and undertaking contracts in UK, Europe and Asia, the website designed and developed by Adrian is the best ever platform and a real help for everyone in the company."